An indigenous e-commerce, discover our collections of natural products Mayantop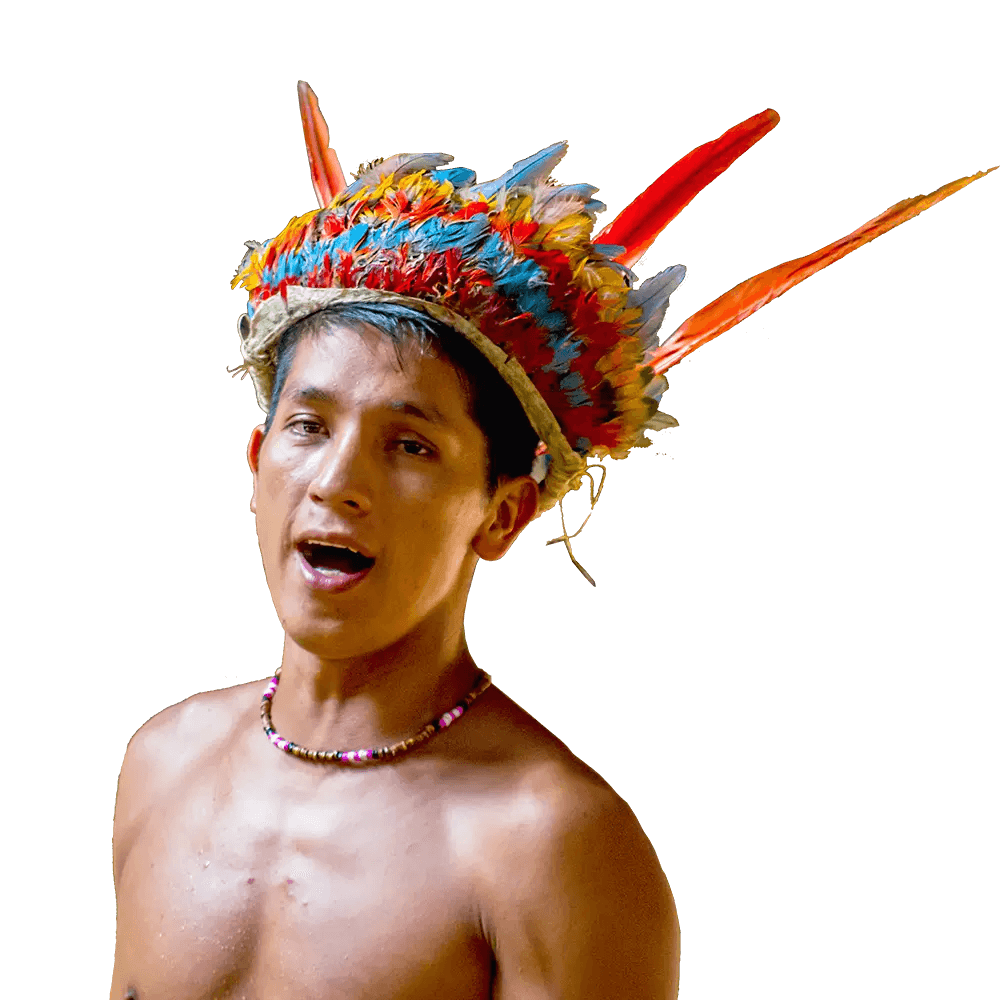 Welcome to Mayantop, we are an indigenous e-commerce that works in coordination with the Kukama and Matses tribes and cultures, that is why we are Mayantop. We want to offer you the opportunity to live experiences in 100% natural products, I want to bring you closer to the raw materials you need to feel the healing power of our natural medicines to heal your body and soul.
We have shamans Jose Rios and Jhunandiel Miranda who also share their wisdom of our culture where other native communities such as the Huitotos, Shipibos, Ticunas and others are present, to offer you the purest of our Amazonian nature. Feel safe buying and contributing to the sustainable development of our indigenous communities.
Currently we work with 01 local family and 02 different indigenous tribes in addition to the other tribes that we articulate from their communities in the jungle. We guarantee the best quality of our products, we strive with great love on every package we send, and we are very grateful and satisfied for it.
Fair Trade
We want fair trade to exist for our indigenous families. Sharing our love for nature.
Secure Shipments
Secure shipments with tracking worldwide. Discreet packaging
No minimum order quantity
We offer with no minimum order quantity. Buy samples and try our service
Sustainable Development
We generate sustainable development for our community
We plant more than we harvest.
Wholesale Trade
We have hundreds natural products. At a fair price without intermediaries.
Dropshipping Service
Try our new service, we send it for you, your client will not know about us.
Sale!
MAPACHO, NEW ARRIVALS, SALES
MAPACHO / 7cm / 9cm / 12cm (Nicotiana Rústica) Natural and Fresh Amazonian – No artificial chemicals
$ 30.00 – $ 50.00
Looking for AYAHUASCA for a ceremony? Find it on Mayantop at the BEST PRICE. Live a unique experience with Ayahuasca MIX Paste (Ayahuasca + Chacruna + Huambisa) Ready for drink.
Our achievement & success
Mayantop is a family project established in Iquitos, Peru. We buy, plant, export and distribute ethnobotanical plants and natural products from different ecosystems in Brazil, Colombia and Peru.                                       
Take advantage of today's best deals on your natural products & get a 30% discount.